Graphite Vs Steel Shafts | Everything You Need to Know
Until recently, the discussion of graphite vs steel shafts was thought to be simple. Outside of woods and hybrids where nearly everybody uses graphite, it was generally recommended that graphite iron shafts were only meant for older, slower swinging, or golfers that had injuries.
Steel shafts were preferred by faster swinging golfers because of their lower or at least perceived lower torque (lateral twisting). Until recently, it was probably true that the graphite shafts available had too much torque, leading to less consistency.
With modern shafts, however, new advancements have opened up the possibility for all players to use graphite shafts in all 14 clubs in their bag.
In this guide, we'll break down the differences between graphite and steel shafts, discuss who should consider graphite iron shafts, and examine what the pros use.
You can jump ahead to any section using the following links:
Graphite vs Steel Shafts: Key Differences
Here are the key differences when comparing graphite vs steel shafts:
Graphite is lighter than steel.

The most lightweight golf shafts (think 65 grams and lower) will all be graphite because steel shafts can only be made so light.

While graphite shafts will generally be lighter than steel shafts, that doesn't mean they also have to be less stiff. Graphite can be made much stiffer at lighter weights than steel shafts, meaning they'll bend/flex less during a swing.
Graphite shafts can also vary more in their stiffness throughout the shaft. This allows manufacturers to make more unique bend profiles to fine-tune spin, ball speed, and launch.
Graphite shafts absorb vibrations better than steel shafts, making them an excellent choice for golfers with injuries. The downside is this usually leads to less feedback when striking the ball.
Graphite and composite material shafts are a lot more expensive than those made from steel. A complete set of irons with graphite shafts could be hundreds or even thousands of dollars more costly than if you went with steel.
Graphite Is The Clear Choice for Woods and Hybrids
You'll notice our discussion in this article is nearly entirely focused on graphite vs steel shafts for irons.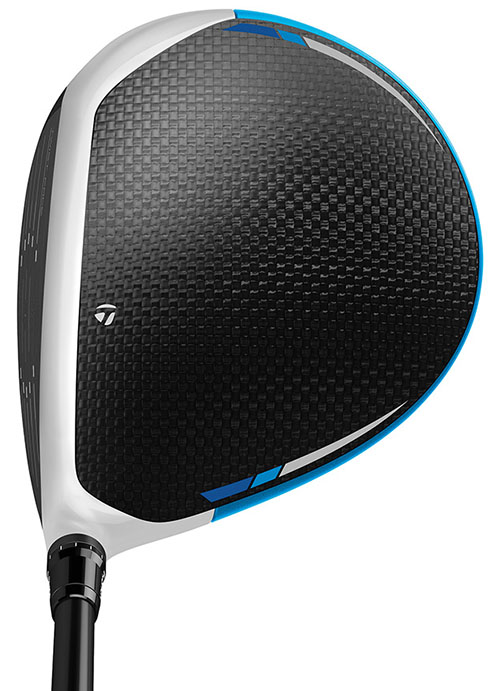 The debate between these materials for woods and hybrids has already been settled. So much so that most club manufacturers don't even offer steel shafts in their custom options for drivers, fairway woods, or hybrids because graphite has dominated in performance comparisons for years.
Who Should Consider Graphite Iron Shaft?
Golfers with the slowest swing speeds should be using graphite iron shafts because they'll be able to swing lighter shafts faster. This includes most senior golfers, most female golfers, young golfers, many middle-aged golfers, and generally anybody who lacks strength and club speed.
Unless they have accurate data from a launch monitor, golfers tend to overestimate how fast they swing their clubs and how far they hit the ball. This is especially true for male golfers who have passed their peak but maybe don't want to admit it to themselves.
Graphite shafts are a lot more common on the women's LPGA Tour than on the PGA Tour. Considering most male middle-aged and older golfers have clubhead speeds closer to LPGA pros than PGA golfers, they should take the hint and consider graphite or composite material shafts.
The reduced vibration of graphite shafts can also help golfers dealing with tendonitis or a whole host of other medical issues. These options can also help to prevent injuries or painfrom occurring.
Lastly, anyone looking to get the most out of their clubs should at least try graphite shafts. As we'll explore below, even some of the best PGA Tour professionals have made the switch to graphite.
Shaft manufacturers today have added new options to their lineups aimed at faster swinging players. While they might be lighter than steel shafts, they can be made stiffer.
If you can afford custom club fitting and more expensive graphite shafts, you might as well give them a shot and compare them to steel options.
What Shafts Do PGA and LPGA Tour Pros Use?
PGA Iron Shafts
Steel iron shafts still dominate the PGA Tour. The best ball strikers, like Collin Morikawa, Will Zalatoris, and Justin Thomas, play steel in their irons.
While he's more in the middle of the pack as an iron player, it's fascinating to note that the longest hitter on the PGA Tour, Bryson Dechambeau, uses custom graphite shafts in all of his clubs. This includes his single-length irons.
Fellow Cobra-sponsored golfer Rickie Fowler has also recently made the switch.
Bryson Dechambeau LA Golf Graphite Iron Shaft - Source: Bryson Dechambeau YouTube
In addition to those two, Matt Kuchar and Brandt Snedeker have also long played graphite iron shafts.
LPGA Iron Shafts
Moving onto the LPGA, we see a lot more graphite and composite shafts in play.
Jin Young Ko and Nelly Korda play graphite or composite shafts (including graphite/steel composite). Meanwhile, other current top-five LPGA professionals Inbee Park, Sei Young Kim, and Brooke Henderson prefer steel.